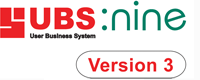 There are four core products in UBS group of software and each can be used independently or integrated with other existing software. Each software is REALTIME and ONLINE, all transactions are updated immediately and has multiple language capabilities that consist of English, Bahasa Malayu, Chinese and Thai language.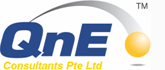 QnE Software is a fully integrated accounting and inventory software that is easy to use and yet a powerful management tool designed to provide extensive financial reporting.
The user friendly software is real time and on line, it supports remote access where off-site access is possible with clicks of button. With it multi-currency and multi-users capabilities, SME find QnE software able to meet all aspect of their needs. The build-in user-define field support flexible query and allow powerful reporting.
QnE software is designed with "growth" in mind, QnE standard package (AP, AR & GL) that are catered to start up is able to be scalable to QnE Premier that provides a comprehensive solution to a medium size company when the company expands.
Running on SQL server database, QnE software is network-ready and is able to concurrently support multiple users as well as a large database. There is no restriction on the number of database, user is able to use the software for unlimited number of companies. With varied and extensive features incorporated and comprehensive reporting tools, QnE software reduces duplication of work thereby making accounting and inventory control simple, fast and accurate.

Back to top